TJ Elevator Fan is an 18 year old who loves everything about elevators. He also loves hotels, and with the help of his mom and dad, has filmed 2000 videos. While not all of his videos feature elevators or hotels, they are the central theme in the majority of them.

TJ has visited many Hampton Inns and met many wonderful General Managers and team members along the way. The Hampton Feature Page highlights these Hamptons with a listing of all of the Hamptons he has visited in the order that they were uploaded. Be sure to click on the General Manager Tribute button to see the General Managers who have made his visits extra special. Thanks to everyone at Hampton for many exciting and memorable visits!

Click here for the Hampton Feature Page

During the summer of 2012, TJ had the opportunity to participate in the "Hamptonality" video series by Hampton Hotels with his feature titled "Elevated Hamptonality", to reflect his love for riding and filming elevators. Most of the filming for "Elevated Hamptonality" was done on location in Asheville, NC at the Hampton Inn Tunnel Road, with the rest of the material taken from TJ's archives.
Be sure to visit Hampton's Facebook page at: www.facebook.com/hampton

Hyatt Place, Asheville, NC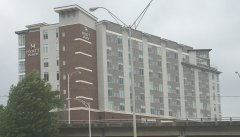 This was TJElevatorfan's first time staying at a Hyatt Brand hotel. Special thanks to General Manager Andrea Coon & her fine staff for a memorable experience. This stay was a perfect way to unwind after a grueling couple of weeks of preparing for the PSAT and end of year school year testing.

Click here to see more of the Hyatt Place, Asheville, NC
University Area, Winston-Salem, NC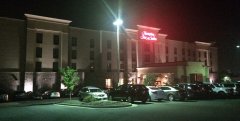 TJ enjoyed a stay at the Hampton Inn & Suites University Area, Winston-Salem, NC with his dad and grandfather while attending a local hamfest. This is a newer, extremely comfortable hotel near Wake Forest University.

Click here to see more of the Hampton Inn & Suites University Area, Winston-Salem, NC
Grove Park Inn, Asheville, NC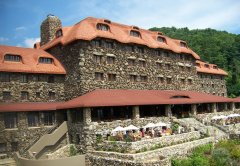 TJ has visited the Grove Park Inn on several occasions, mostly at Christmas time since they host the National Gingerbread House competition.

Click here to see more of the Grove Park Inn, Asheville, NC